African Roots Wine Brands launched their new premium wines – the Brutus Family Reserve Chardonnay 2016, the Brutus Family Reserve Shiraz 2015 and the John Brutus Reserve 2014, a non-typical Bordeaux Blend with the Petit Verdot of 33%, Cabernet Sauvignon 30%, Cabernet Franc 20% and Merlot 17% – at the family owned farm in Stellenbosch, Seven Sisters, on the 25 November 2016. This is a celebration for the Brutus Family marking a significant milestone – the first wine launch on their farm using grapes from their own vineyards.
The wine reflects purity of fruit which is enhanced by careful use of French oak barrels, resulting in a wine attaining elegance and complexity. The freshness of citrus fruit combined with gentle oak and toasty flavours leaves a lingering aftertaste.
read more »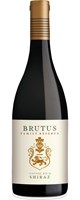 The wine is medium bodied with vibrant ripe flavours of cherries and plums, supported by the balanced use of French oak and complimented with notes of pepper spice.
read more »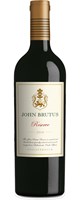 Complexity and balance are evident in this blend which expresses ripeness and structure. Rich concentrations of red berries, mulberries and blueberries are enhanced by oak spice from the French barrel maturation.
read more »